Info Session: UCI Summer Course 2014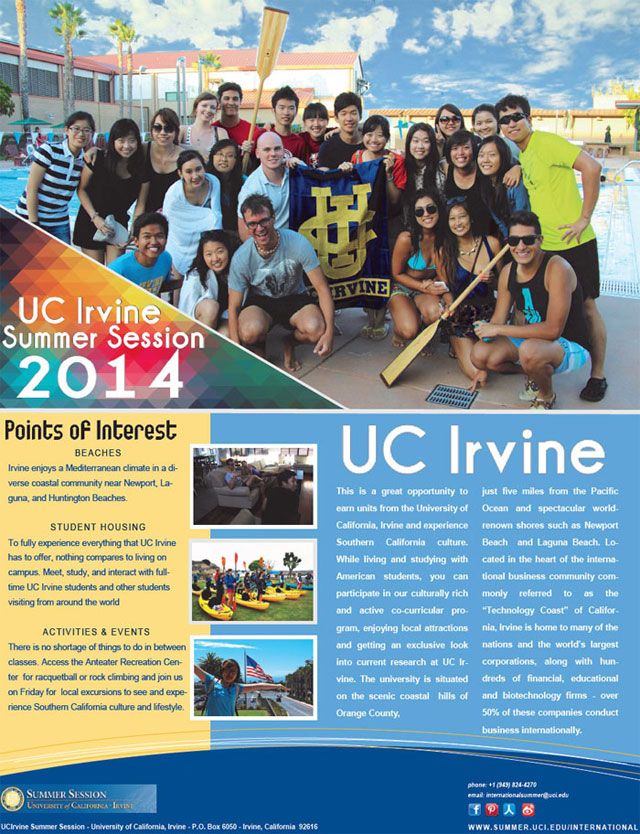 This is an exciting time in your life as you travel to a new country, expand your horizons, and grow academically and personally. You will join more than 11,000 students who study at UCI during the summer. This diverse student body creates an active college culture while the variety of student support services and social events allow you to create special relationships with other students, faculty, and staff that is more commonly associated with a small college environment.
Come and join our info session to learn about this exciting program!