YOT & GDILabs – Social Media Analytics For Business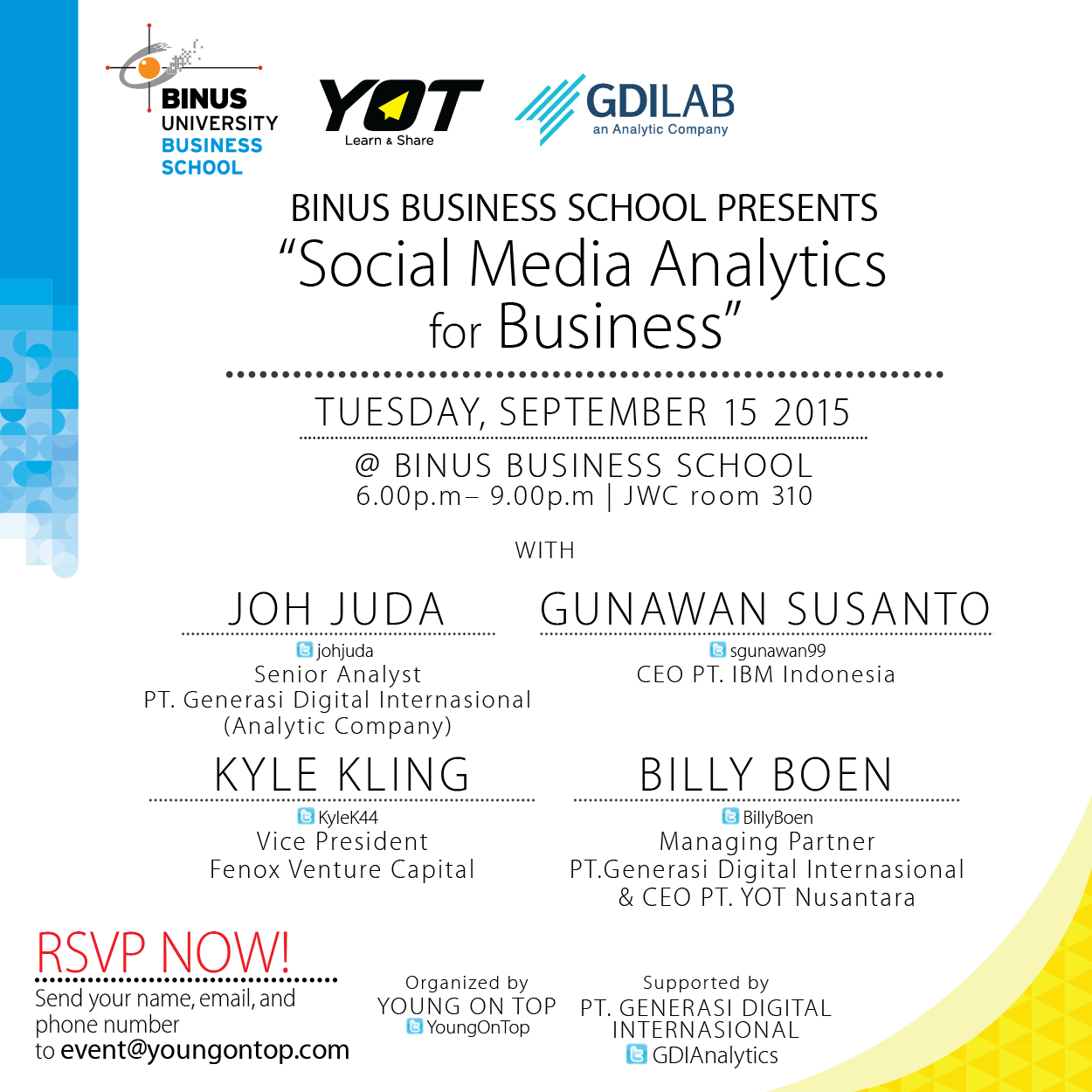 Dear Students,
We are pleased to inform you that Social Media Analytics for Business is going to held.
This seminar will explain about how social media and its impact on Business.
Details:
Topic: Social Media Analytics for Business
Speaker:
Joh Juda – Senior Analyst of GDILab
Billy Boen – Managing Partner of GDILab
Gunawan Susanto – CEO PT.IBM
Kyle Kling – VP of Fenox Venture Capital
Organized by Young On Top (YOT)
Certificate and Dinner buffet would be provided.
Free Registration Fee for Binus Business Student.
For RSVP, Please kindly fill the form in this link to register: http://goo.gl/forms/eL1IYvJ94I
First come first served!
Regards,
Student, Alumni & Global Employability (SAGE)