Industrial Outlook – Education First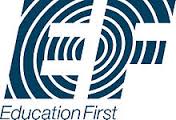 We are pleased to inform you that October Industrial Outlook Seminar Series is going to held.
Industrial outlook series is Industry Sharing Session to improve knowledge in terms of soft skill and hard skill.
Conducted with different topic and speakers Every Wednesday at 11.00pm – 13.00pm, you are free to choose interested topic.
Details:
Topic               :  CV Clinic & Business Correspondence
Speaker           :  Nathalie Chappe – Regional Sales and Marketing Director, South East Asia
Date                : Wednesday, October 7th 2015
Time                : 10.30 AM – 13.00
Venue              : R. 202 (JWC Campus)
Certificate (7 SAT Point for Binus University International Students) and Lunch Box would be provided.
For RSVP, Please kindly fill the form in this link to register: http://goo.gl/forms/Y12n23S1Vp
First come first served!
Regards,
Student, Alumni & Global Employability (SAGE)