Career Extravaganza 2016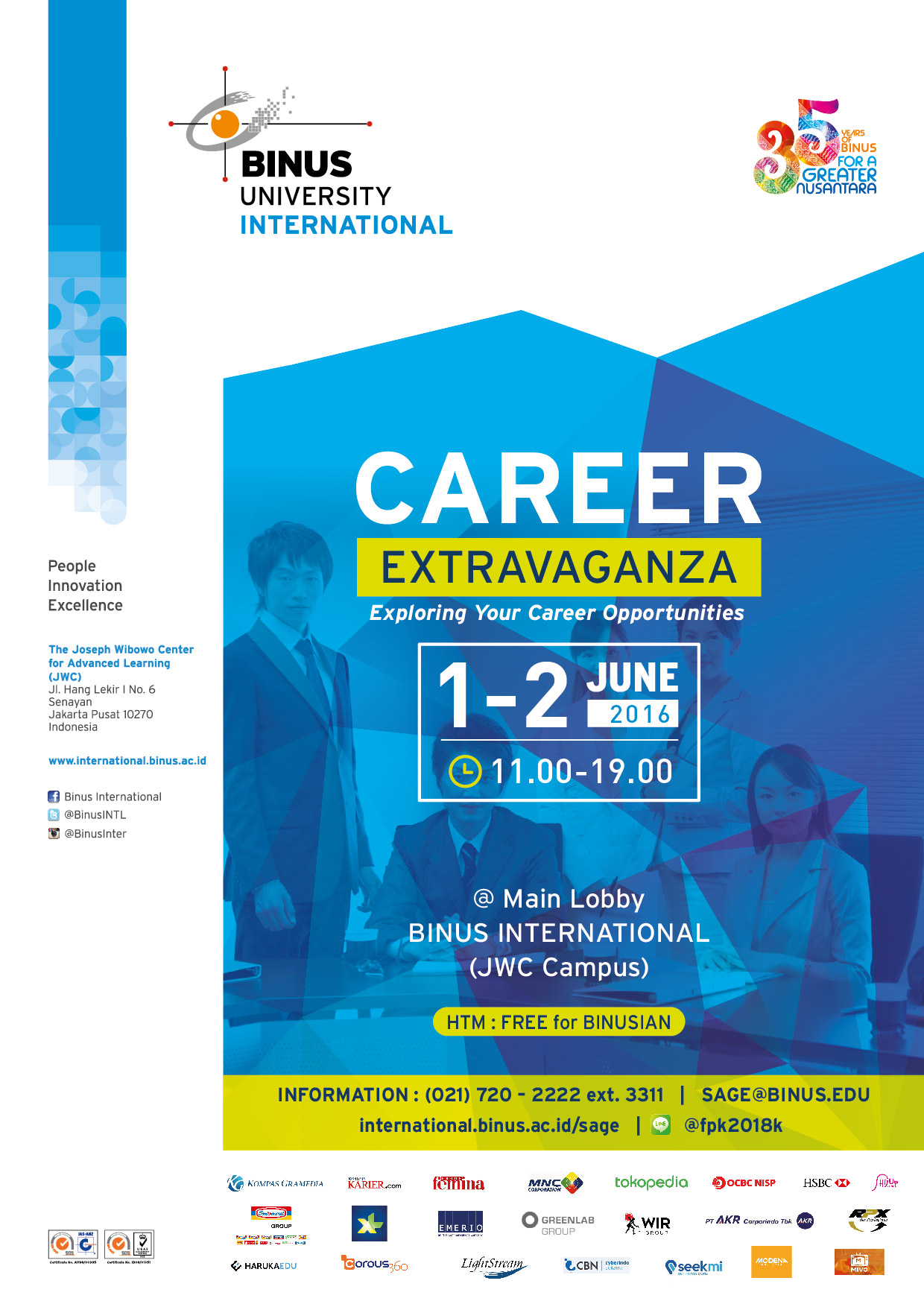 Dear Binusians,
We are pleased to inform you that SAGE (Student Alumni and Global Employability) Department is planning to conduct CAREER EXTRAVAGANZA and Alumni Entrepreneur Expo 2016.
There will be hundreds of career and internship opportunities that came from 20 selected companies that participate in this event and they are ready to look for new talent to be hired. Also you will find exciting F&B booth from Binus University International Alumni.
Details of the event :
Date             : June 1st  – 2nd, 2016
Place            : Binus University International
                         JWC Main Lobby and Back Lobby / 1st Floor – JOB EXPO
                         JWC Back Lobby Outdoor – Alumni Entrepreneur Expo
                         2nd and 3rd Floor – Campus Hiring, Presentation, Walk-in Interview
Thank you.
Students, Alumni and Global Employability (SAGE)