France Class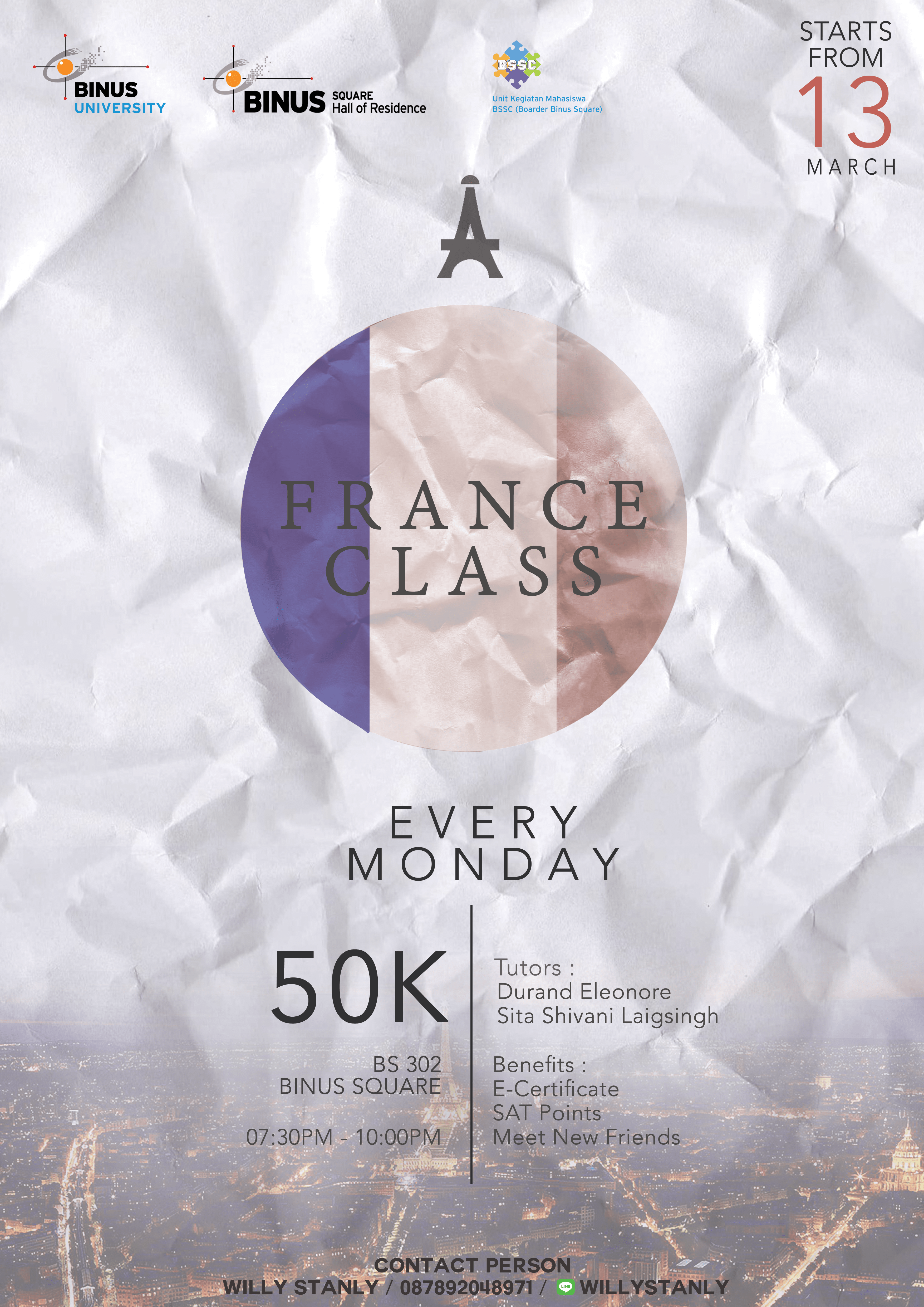 BONJOUR!!
Boarders, are you interested in how to speak French Language and want to know more about French culture but didn't know how to start?
Well, we are from BSSC Culture Division proudly presents French Class just for you!!!
The class will be held every Monday,
Start on 13 March 2017
Time  : 19:30 – 22:00 WIB
Place : BS 302 – BINUS Square
Terms and conditions applied:
– BINUS Square boarders only.
– We don't accept on the spot registration.
– Please bring 50K for deposit ( max. 2 absence or it won't be returned ).
So, for those who'd like to join us, come on reserve your place now and don't miss it because it's limited, by contacting the contact person below:
Willy stanly
Line : willystanly
WA : 087892048971
See you there!