Earth Hour Campaign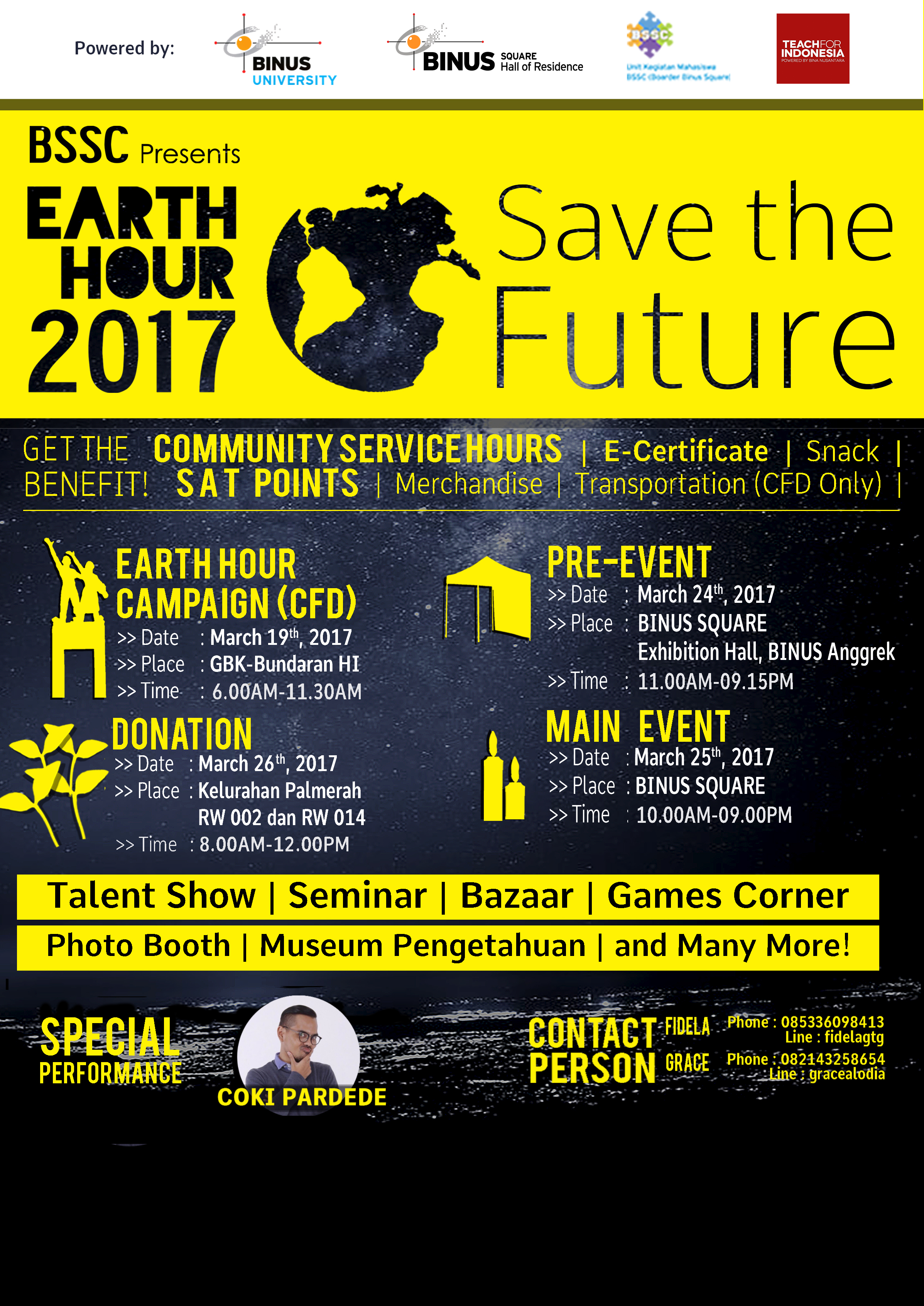 BSSC presents:
BSSC Earth Hour 2017 – Save The Future
Have you ever heard about Earth Hour? BSSC wants you to join us and act together to save our Earth!! Starts from:
Earth Hour Campaign
Day / Date : Sunday / March 19th, 2017
Place  : Gelora Bung Karno (GBK) – Bundaran HI
Benefits : Community Services Hour (up to 5 hours*), snack, transportation, merchandise and E-certificate
Price  : IDR 120.000
With Limited Slots!
See you there! And don't forget to follow @BSSCEarthHour at Instagram for more information!
*Terms and conditions applied, contact us for more information