Earth Hour Donation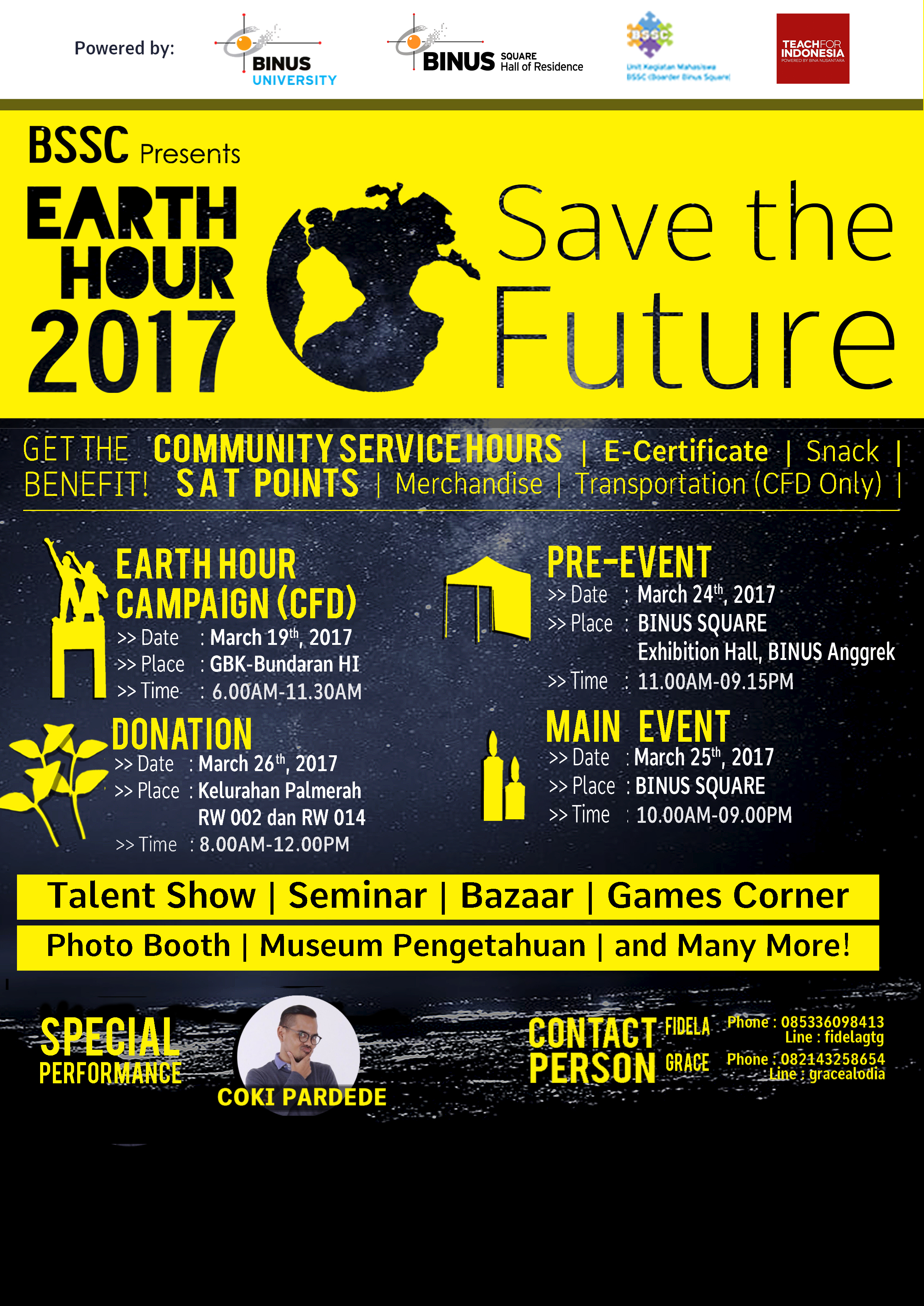 BSSC presents:
BSSC Earth Hour 2017 – Save The Future
Have you ever heard about Earth Hour? BSSC wants you to join us and act together to save our Earth!!
Donation Day (Only for CFD registrants)
Day / Date : Sunday / March 26th, 2017
Place  : RW 002 / RW 014
Kelurahan Palmerah
Jakarta Barat
See you there! And don't forget to follow @BSSCEarthHour at Instagram for more information!
*Terms and conditions applied, contact us for more information