Blood Donation – "My Blood for Others"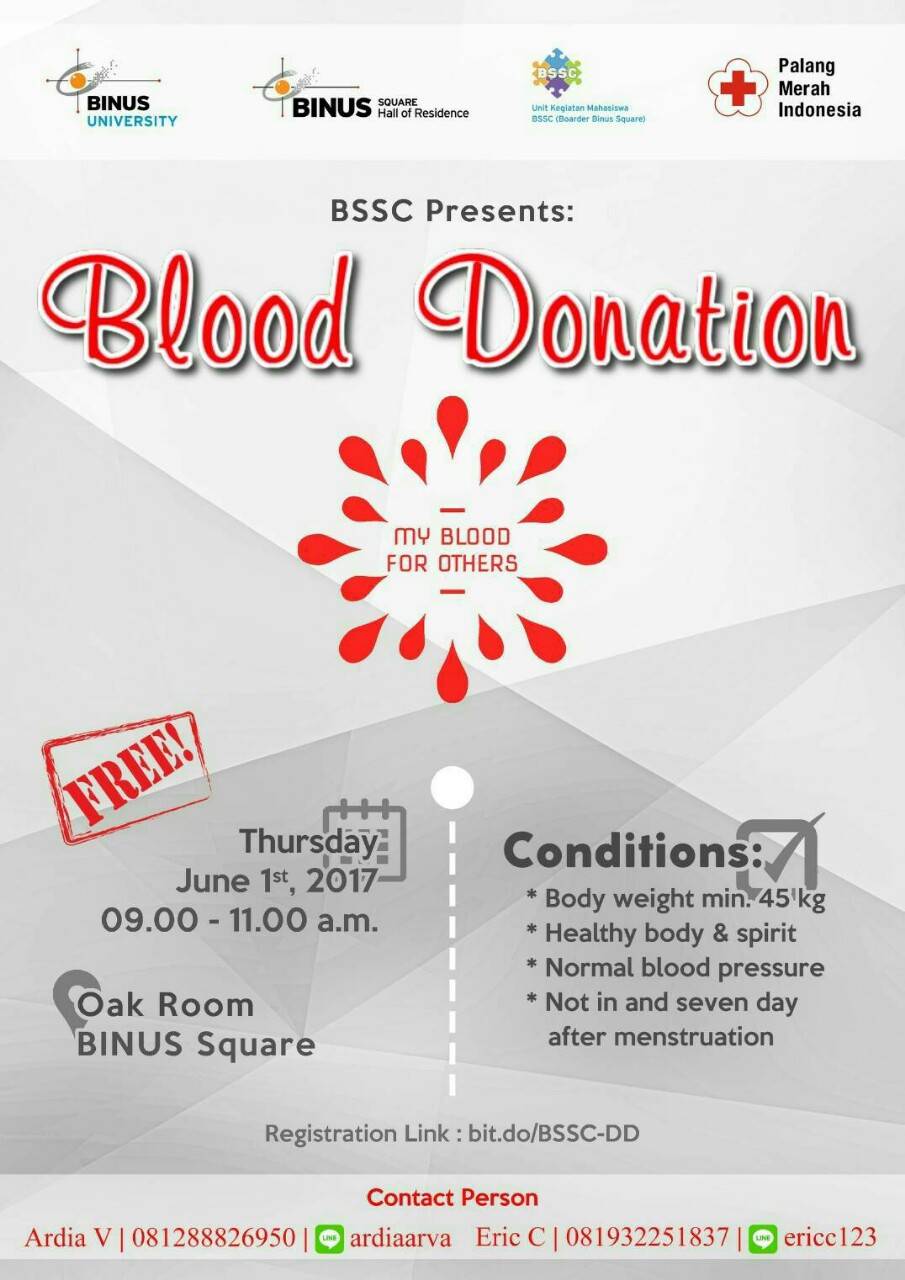 Hello guys!
BSSC Social Division will hold our latest event:
Blood Donation – "My Blood for Others"
The event will be held on:
Day, Date : Thursday, June 1st 2017
Time   : 09.00 – 11.00 a.m.
Place    : Oak Room, BINUS Square
Benefits:
– Blood donation may nourish the heart, reduce cancer risk, lose weight and many more
– Snacks (biscuits, vitamin, tea and instant noodle)
Conditions:
* Minimum 17 years old and body weight >= 45 kg
* Healthy body & spirit
* Normal blood pressure and hemoglobin levels between 12.5g% – 17.0g%
* Enough sleep (more than 4 hours)
* Latest blood donation is about 12 weeks or 3 months ago
* Not on menstruation or 7 days after menstruation
* No history of heart, lung and kidney diseases, hepatitis, blood disorders and diabetes
* Isn't in medication or consuming any drug
Register yourself at bit.do/BSSC-DD
What are you waiting for? It's FREE!
There will be a simple check up before donating
Let's donate and be a hero!
For further information, please contact:
Ardia : ardiaarva | 081288826950
Eric  : ericc123  | 081932251837