Blood Donation – From You For All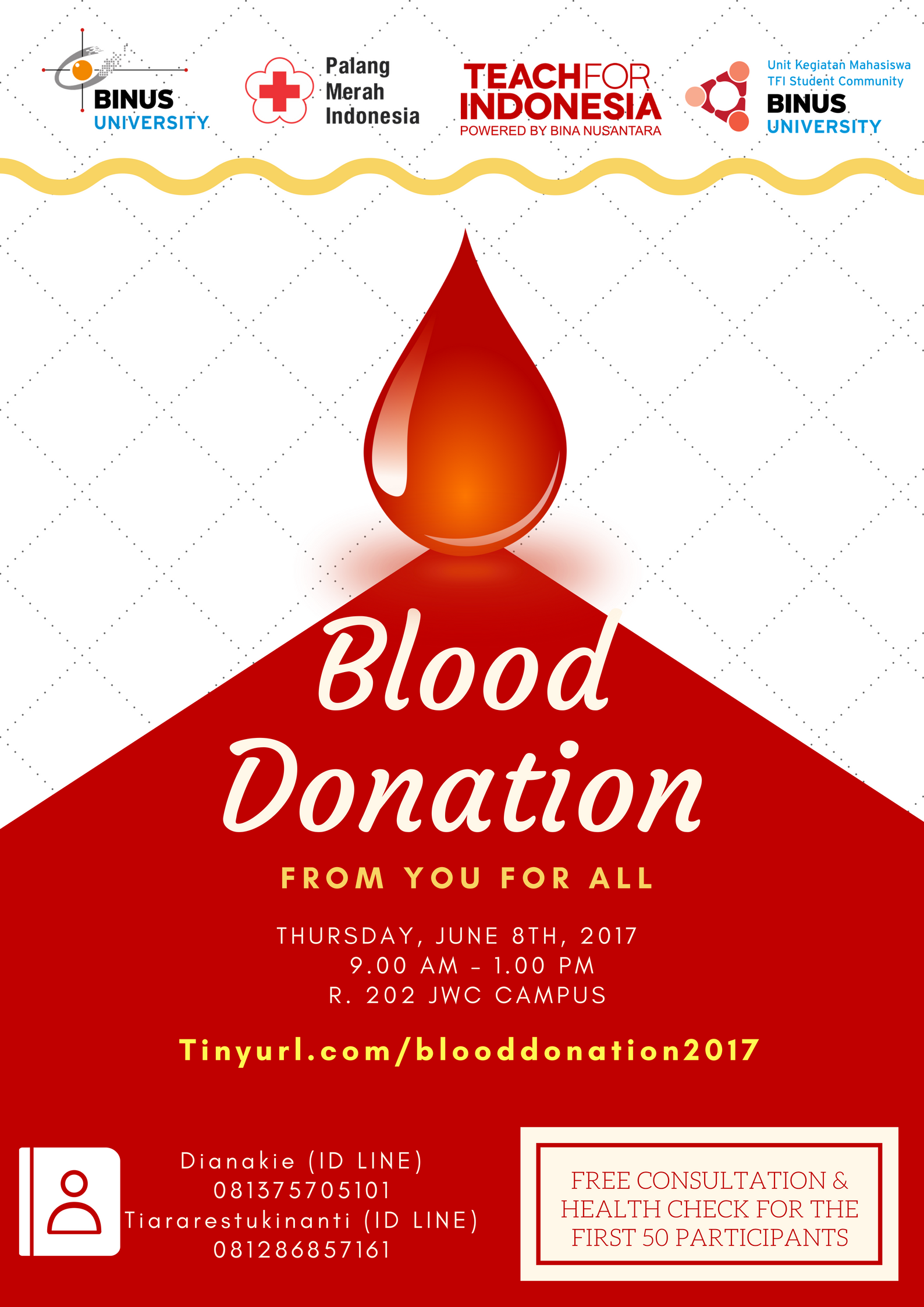 Hello Binusian!!
Teach for Indonesia Student Community proudly presents :
BLOOD DONATION
"From You for All"
This event will be held on
Date : Wednesday June 8th, 2017
Time : 9.00 am – 1.00 pm
Place : R202 JWC Campus
Come and join us in Blood Donation to reduce cancer risk, lose weight and many more!!
Register yourself at
tinyurl.com/blooddonation2017
Or register yourself on the spot
For further information, please contact :
Diana : Dianakie (IDLine) / 081575705101
Kinan : tiararestukinanti (IDLine) / 081286857161