BSSC Gathering I "The Lord of the Spells"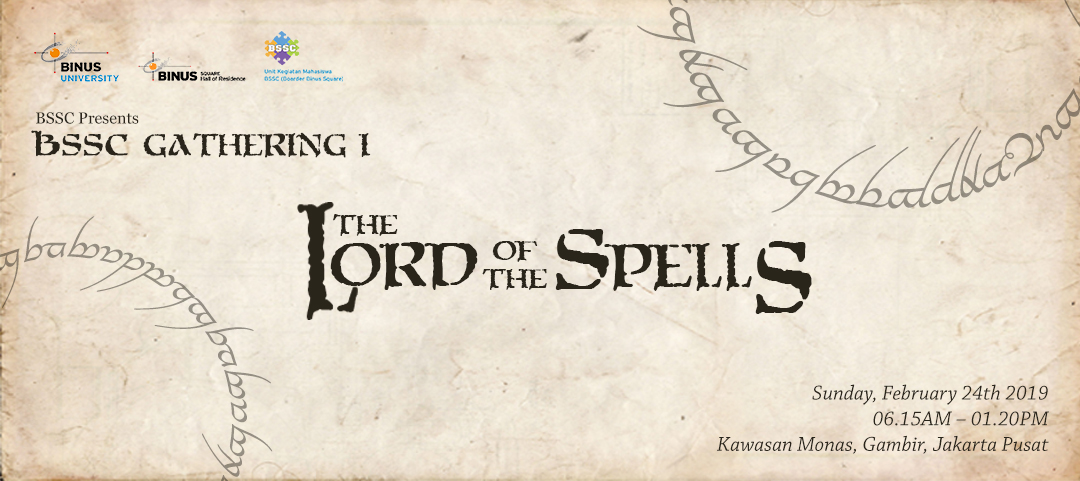 Dear BSSC'ers,
Before we face the new semester and BSSC big events, let's take a break and have some fun together! BSSC Executive Committee presents:
BSSC GATHERING I
"The Lord of the Spells"
Each clan (division) will embark on a journey to destroy "The Spell" from the Great King of Darkness, Sauron! Explore and overcome various obstacles. Crush other clans in Battle of Glory. Gather as many coins as possible to become the ultimate clan who'll obtain the key to save the world!
Date: Sunday, February 24th 2019
Time: 06.15 – 13.20 WIB
Place: Kawasan Monas, Gambir, Jakarta Pusat
Registration Fee: Rp110.000,00 (payment through divisions manager)
Don't miss the opportunity to bond and have some fun with BSSC. Win the final prize and prove that your division is the best!
Best regards,
EXCOM BSSC
p.s. The winning division will receive opportunity to buy an asset worth Rp1.000.000,00 (or less) for their division only*