Culture Share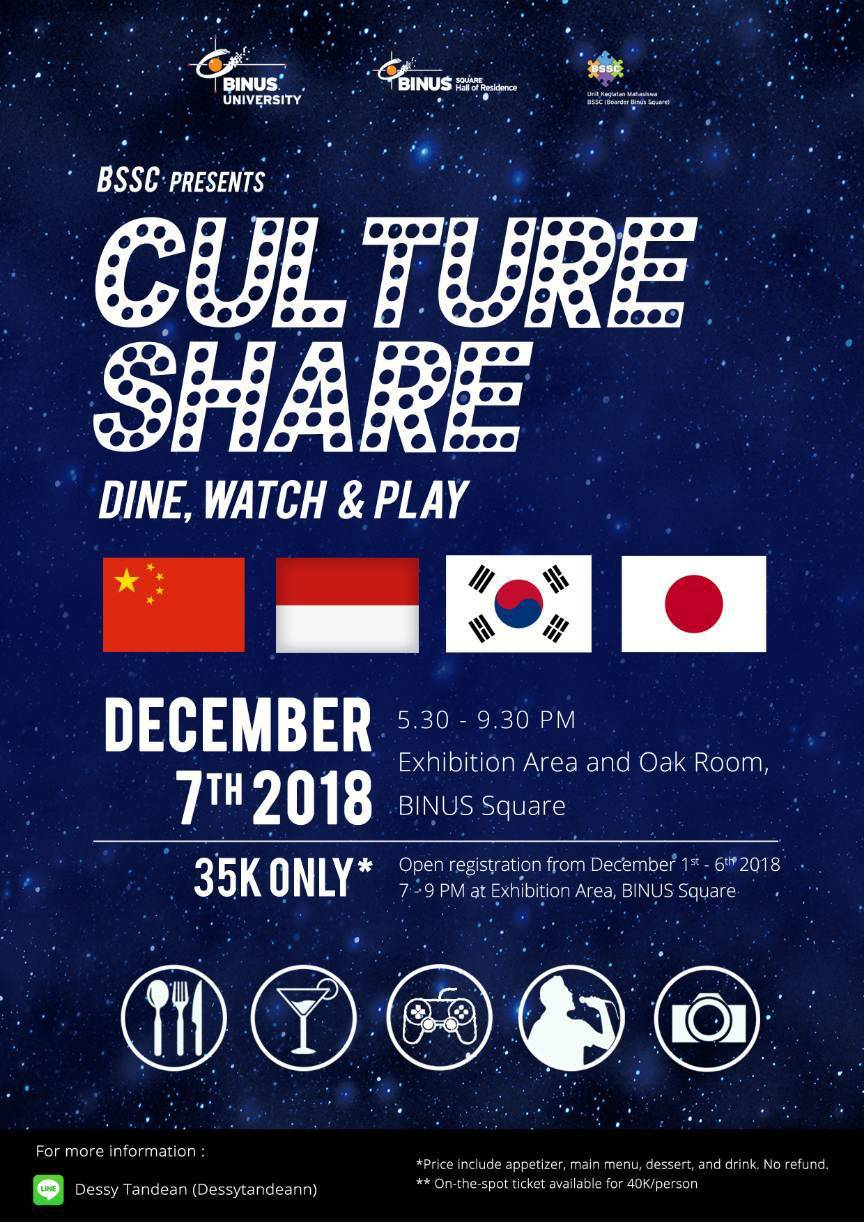 Dear boarders,
Have you ever got yourself amazed by the taste of local and foreign cuisines that is just so right for you? Care to feel the excitement once again?
BSSC presents,
CULTURE SHARE
"Dine, Watch, and Play"
This event will be held on:
? : Friday, December 7th 2018
? : 5.30 – 9.30 PM
? : Exhibition Area and Oak Room, BINUS Square
There will be games ?, photo booth?, perfomances ??, and of course, traditional food from various countries ???
How much is the cost ??
– The 'food tickets' are ONLY Rp35.000,00 for pre-ordering and Rp40.000,00 for on-the-spot ordering.
– Games' fee is Rp5.000,00/entrance
– PES fee is Rp3.000,00/player *limited players
– Photo booth's fee is Rp5.000,00/photo printed
By purchasing the food ticket you can get:
– 3 of 5 different food from 4 countries. (International boarder will cook it for you??)
– 1 drink ?
– Doorprizes opportunity ?
So what are you waiting for?
Come and join us by register at our booth on:
? : December 1st-6th 2018
? : 7-9 PM
? : Exhibition Area, BINUS Square
For more infomation, you can contact:
Dessy Tandean
(line) : dessytandeann
We await your participation.
Thank you?