BSSC Earth Hour 2019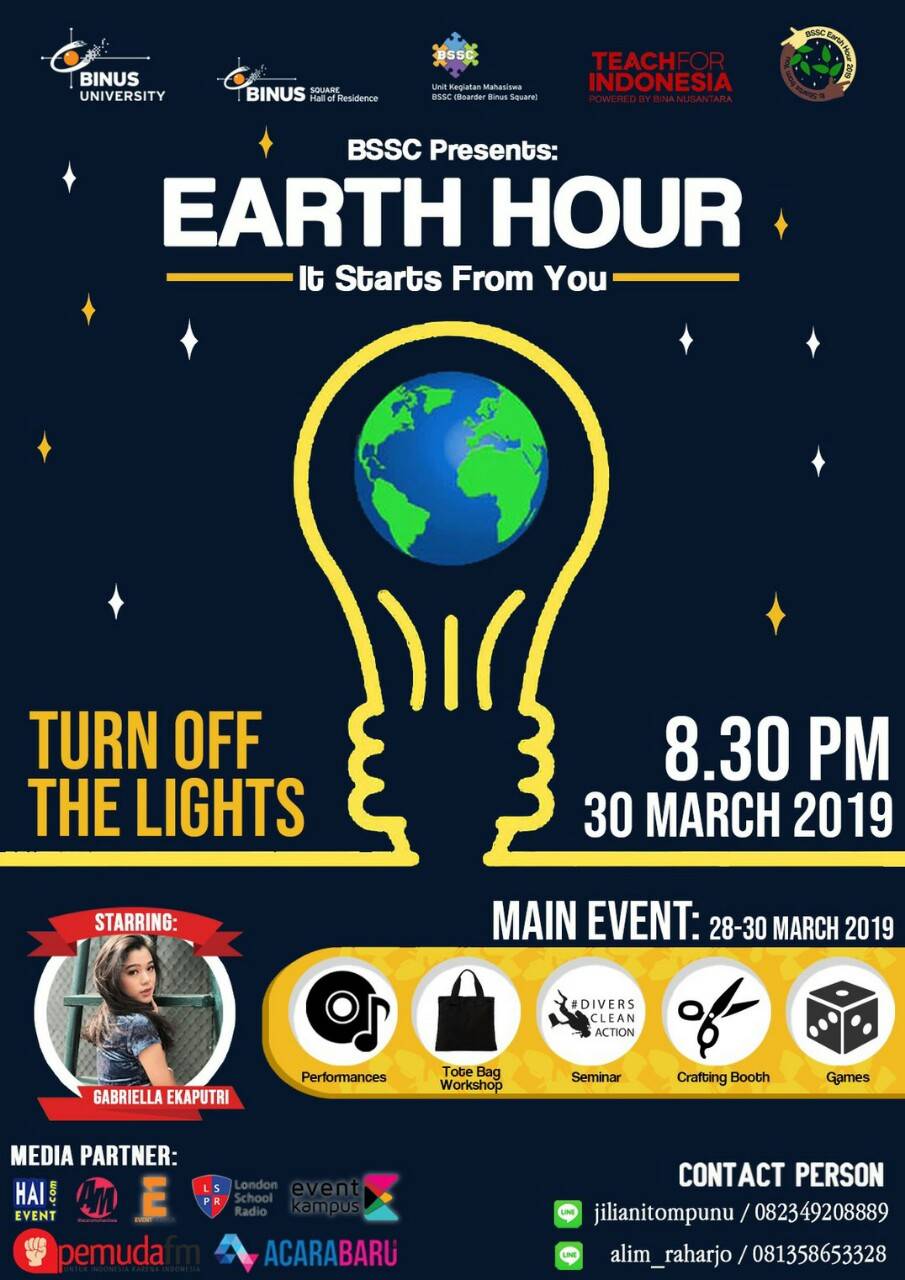 GREETING EARTHLINGS!
The EARTH is what we all have in common, why don't we appreciate it together?
BSSC is now back with its annual event, EARTH HOUR!
This event will be held on:
?: 28th – 30th March 2019
⏰: 13.00 – 21.00 WIB
?: BINUS Square – Hall Of Residence
In this event, there will be:
? Food Stands
? Eco-friendly Craft Booth
? International Seminar by Divers Clean Action
? IG Competition
? Games Booth
? Tote Bag Workshop
? Special Performances
? Lights Out
?Gabriella Ekaputri as our GUEST STAR!
Don't forget to join our #lightsout MOVEMENT at:
? : 30th March 2019
⏰ : 20.30 – 21.30 WIB
? : BINUS Square – Hall of Residence
Get a lot of exclusive merchandises at our booth!
Let's fight against climate change by turning off your electricity for 60 mins and join our event. Don't let our EARTH be memories.
#BSSC #StartsFromYou
For more information, check our UPDATES on:
IG: @bsscearthhour
Check out our trailer below:
Find more about Earth Hour at:
https://www.earthhour.org/