Be Financially Ready in The New Normal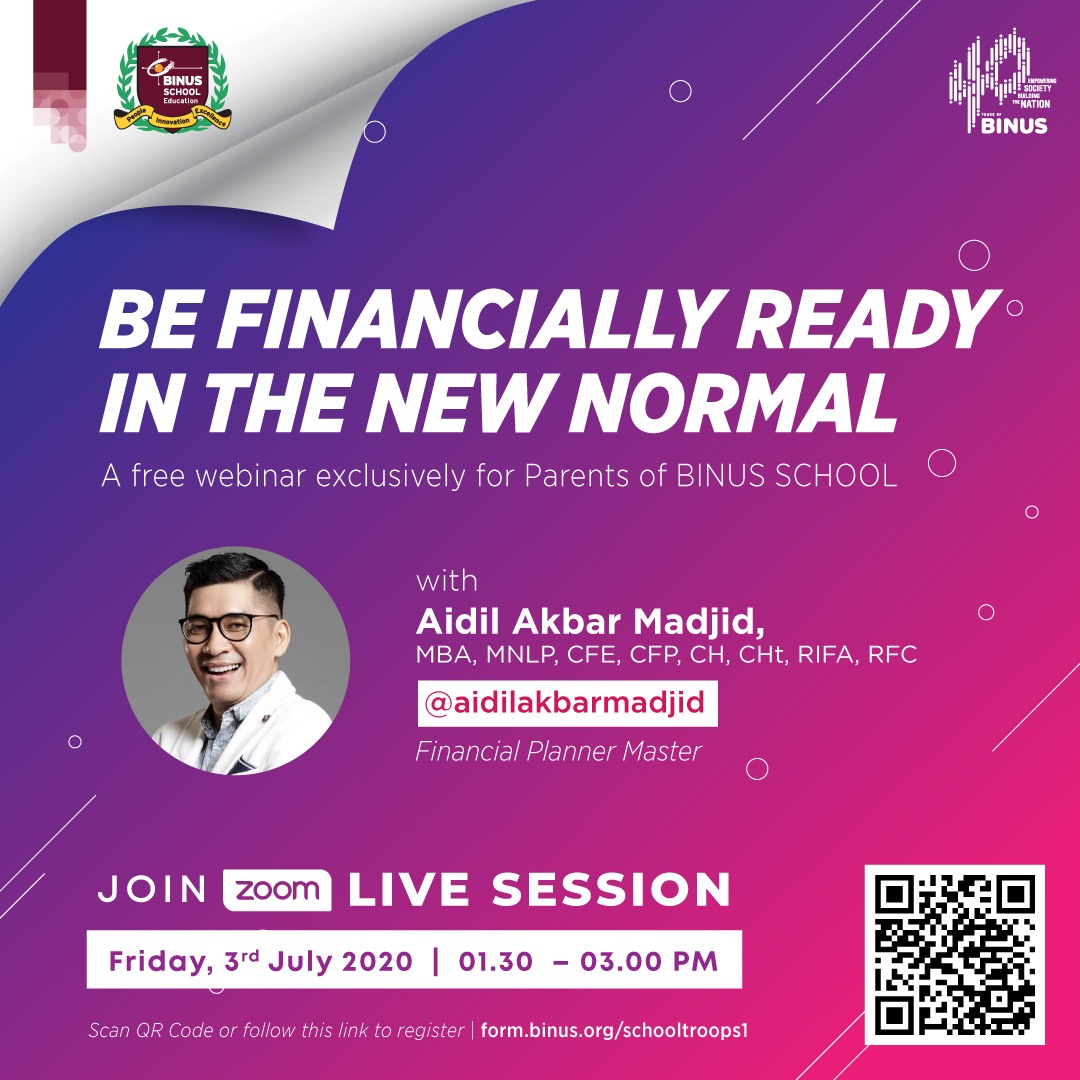 Moving forward in the New Normal may not be financially easy. Since the start of the pandemic, many industries and sectors of society have been affected by this situation.
Join us in this exclusive webinar with Financial Planner Master, Mr. Aidil Akbar Madjid, only for our BINUS SCHOOL parents.
Don't miss out and RSVP now!
Just scan the barcode or go to this link https://form.binus.org/schooltroops1/